Aeris Swopper
Since its launch in 1997, the Aeris Swopper is the be-all and end-all when it comes to healthy sitting in motion. The swopper has revolutionized the office chair market with its innovative 3D technology which permits movement and change of posture in all directions.
Rest Assured, Ergify is an Authorized Dealer of Aeris Products!
Shop Swopper® Best Sellers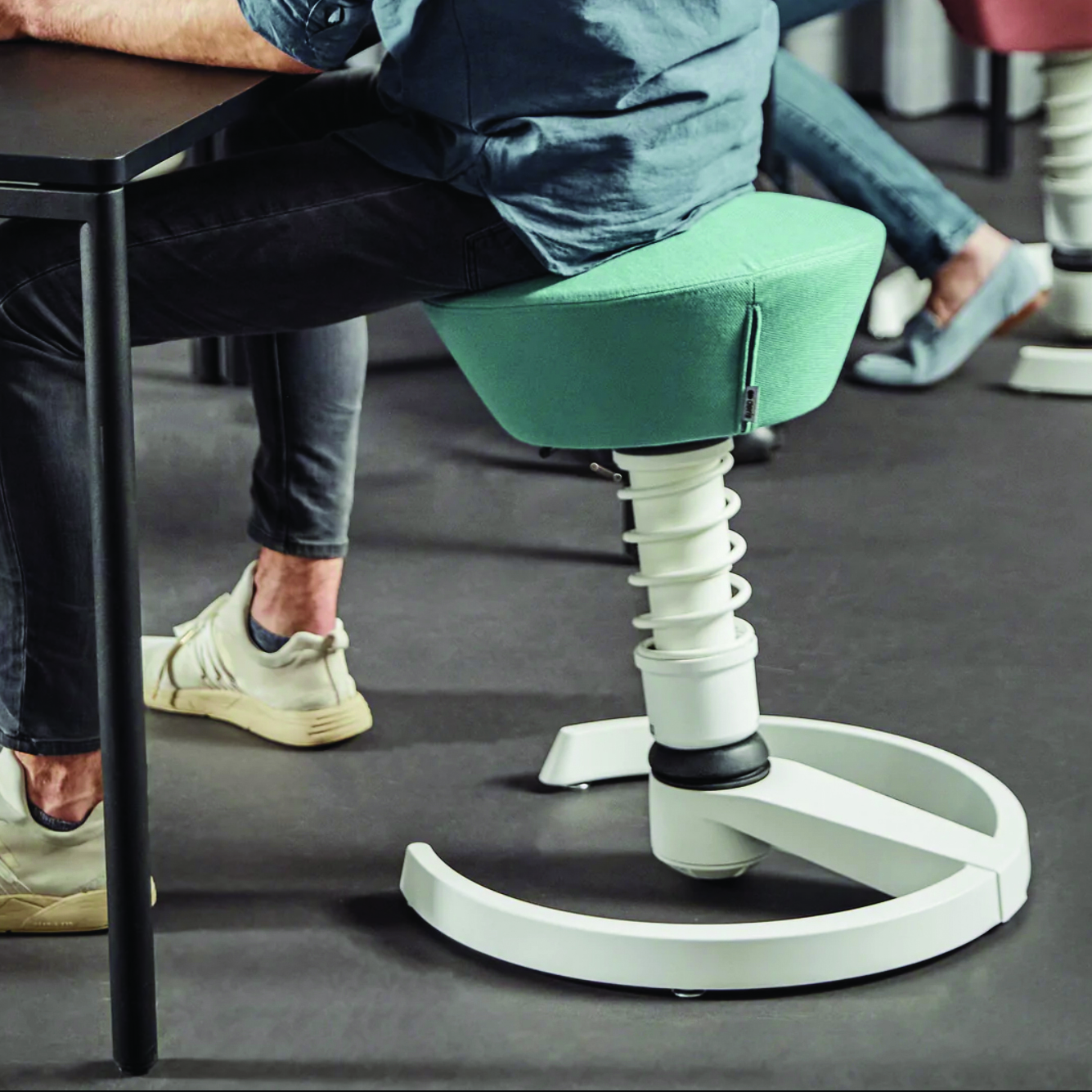 The Aeris Swopper office stool is perfect for prolonged periods of focused sitting at the desk or at home. Its motion in all three directions—forward, vertically, and sideways—strengthens the back, encourages a sitting position that is upright, improves focus, and generally leaves you feeling fitter and happier. The Swopper's seat height is infinitely adjustable and comes with either a glider foot ring or a castor foot ring. The ergonomic office stool has options for any taste thanks to its variety of colors and fabrics. Choose from white, black, or light grey metallic for the frame and various colored seat covers. 
Swopper is made to fit into a range of home & office settings. For optimal convenience, the Swopper has simple & infinite height adjustment between 22″ and 27.5″ that pairs well  wi th common desks.  With  a unique cozy convex seat,  vertical bouncing, side-to-side swaying, 360-degree rotation to the left or right, and forward-and-backward tilt, Swopper® also encourages these movements with its smooth mechanisms, which are concealed beneath its sleek framework. Additionally,  By remaining motionless, it can likewise be kept absolutely still. Swopper® matches in fun what it offers in ergonomics and long-term back health. 
Unmatched Features & Design.

Designed by Henner Jahns, Swopper has revolutionized the office chair market with it's innovative, patented 3D technology, which lets you move in three dimensions and chance posture while sitting. Swopper delivers a wide sideways reach that increases the radius of action and encourages natural posture simultaneously.  Designed to easily shift positions, Swopper activates blood circulation, which in turn promotes better concentration, focus and performance. Keep your circulation moving, strengthen your back and get fit while you sit with Swopper.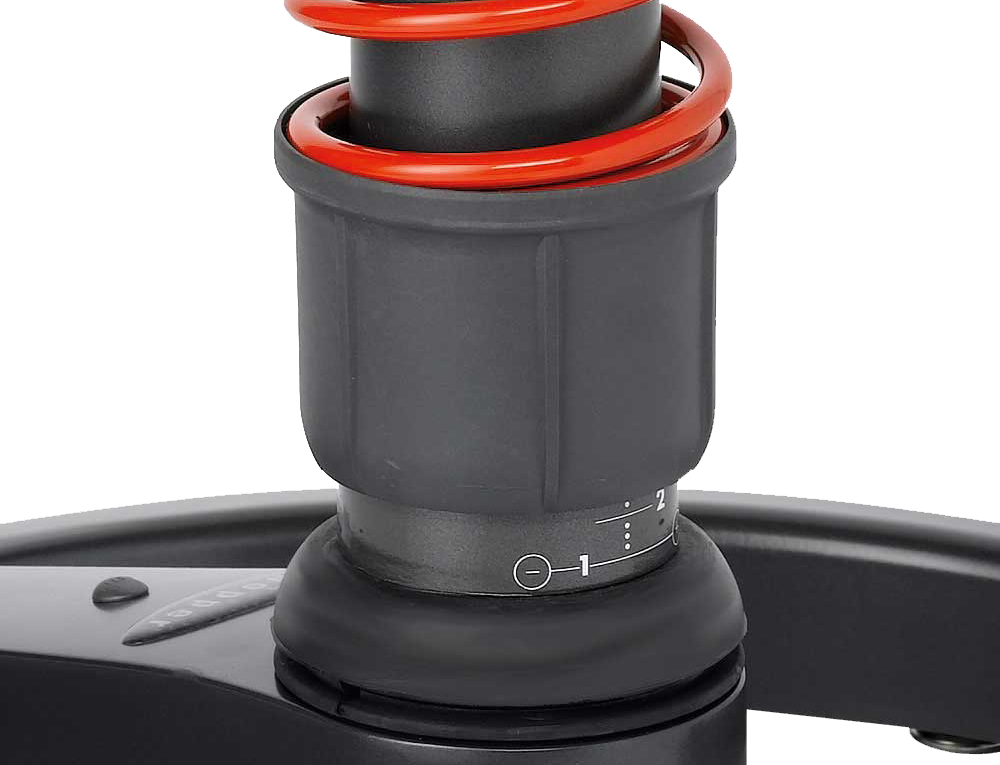 The body responds to active sitting using Aeris 3D technology in a manner comparable to that of a leisurely stroll. It effortlessly and continuously exercises the back muscles. With reduced fatigue, greater energy, and improved quality of life, this results in an entirely new outlook on life.
Comfortable Sitting; Made Healthier.
Your spine has "shock absorbers" called intervertebral discs (IVDs). These IVDs have an avascular nature, which means no blood is being supplied directly to them. For this reason, the spinal disks do not heal well, if at all according to research. The only way that these disks receive the the proper support to strengthen and maintain their optimal health is through low-impact, gentle, stimulating movements that support spinal strength and lasting health.
Swopper® is here to help. The Swopper® active motion chair's spring tension (bounce) and 360-degree rotation promote enjoyable, mild movements that stimulate the spine (sway). Your spine is dynamically loading and off-loading on the IVDs when you bounce on a Swopper®, allowing nutrients to enter and waste to exit.
Its genius lies in its radicality.
You can detect the difference between swopper office chairs and traditional office chairs even at first glance. All of the traditional comfort features, such as headrests and armrests, that restrict movement and eventually make you unwell are eliminated because to its innovative design.
The world's first 3D active seat, the swopper, on the other hand, supports and promotes movement while seated with regular position changes thanks to its proprietary 3D technology. The advantages are clear. Very much on the sitter's side: relief from back pain and tension, return to better physical condition, feeling good, and improved performance.